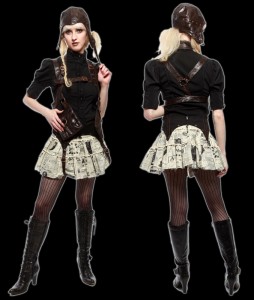 Steampunk is one of my favorite trends ever. It's quite versatile but it can also be extremely detailed. Steampunk fashion is usually from the Victorian age, though there is high technology– anachronistic in sense. Steampunk originated in the late 1980s and was contrived by science fiction writers (K. W. Jeter, H. G. Wells  and Mark Twain were some of the first). It is based around steam-powered technology, and focuses a lot around certain aspects of all different styles. Some people associate steampunk with cyberpunk, though i think that is playing it down a lot. I agree in the scientific sense that cyberpunk and steampunk are alike in a lot of ways, but steampunk is much more timeless. The brass/clockwork style is overall more appealing to all the senses.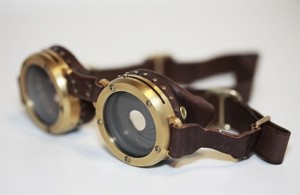 Steampunk clothing/accessories can consist of (as previously stated) clothes from the Victorian age, gears, goggles, pocketwatches, top hats, monocles, monogoggles,  corsets, boots (work boots typically), lab coats, waistcoats, parasols, bustles, canes, capes, bandoliers, buckles, aviator caps, keys, chokers, cogs, high collars, cravats, eye patches, glasses, gloves, leather, metalwork, overalls, petticoats, pipes, scarves, suspenders, etc. Color doesn't matter as long as it's steampunk-based.
Some similar styles (at least to me) are classic and gothic Lolita, Neo-Victorian, Aristocrat, Dark Cabaret (especially with music styles, as there is a Steampunk music style which is really undefined and I think it is up to the listener. To me, it is very similar to dark cabaret styles) and even circus/carnival styles.
All in all, I think this style should and will be more popular. The styles I previously mentioned and Steampunk are all linked together, even though they're from different parts of the world and when people make hybrids, they end up wonderful.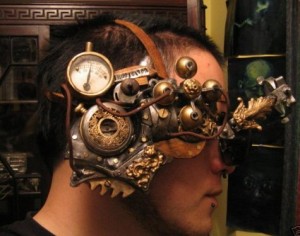 Example of classic lolita dress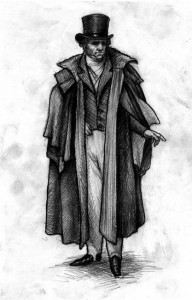 Aristocrate
For your reading and viewing pleasures:
http://en.wikipedia.org/wiki/Steampunk
http://community.livejournal.com/steamfashion
http://steampunkworkshop.com/
http://steampunkfashion.moonfruit.com/#/clothing/4535346515
http://www.clockworkcouture.com/
What I consider to be Steampunk music
Tags: Steam revolution steampunk
Posted in Fashion | 1 Comment »