Our team has made a research regarding the trend colours for 2011 by reading and hearing to different sources and coolhunters. After the oil spill in the Gulf of Mexico it may well be possible that black is back with a strong emphasis. The result of our research makes us believe that these are the fashion trend colours for 2011:
blue: from dark indigo to clean, icy blue.
earth colours: all tones from black to brown, khaki, moss and olive combined with mystical ornaments or pattens
red (moving away from neon bright of last season)
yellow-orange (egg-yog or maize)
metallics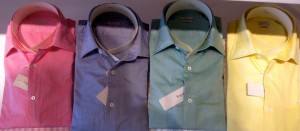 Body Fashion & Activewear Trends – Spring-Summer 2011-2012
More stuff  soon to be published.
Please feel free to add further resources for colour trends 2011.
Tags: color colour trend forecast 2011
Posted in Fashion, Industrial Design, Social | No Comments »